In this post we will try to see the most common mistakes made while making a website by mostly small business owners.
With a recent surge towards mobile browsing and cool new design options like parallax scrolling, the web has seen millions of new websites and older sites receive face lifts over the past few years.
It has also led to so many poor web design choices that prevent visitors from fully connecting with the brands / business. From unattractive website pages to poor navigation, weak content, and countless errors, there are many important things to consider while making a website for every average website to improve on.
Below, you'll find the most common mistakes done while making a website and how to avoid them from your web design process.
List of Common Mistakes While Making a Website:
1. Lack of Responsive Design
2. Imperfect Templates
3. Content Quality
4. Overlooking SEO Content
Common Mistakes While Making a Website:
1. Lack of Responsive Design
Recent research data reveals that over 40% of searches these days are done on smartphones and tablets. Given that, it is must required for a business to have a website that can display properly on any devices like mobiles, laptops, & desktops with different screen size.
While making a website, not deciding to go for a mobile friendly design can result in the loss of online traffic and pose an obstacle to the company's growth.
Apart from allowing the users with an uninterrupted browsing experience, search engines like Google also provide an extra benefit for building responsive sites for users and mobile searches.
2. Imperfect Templates
Numerous companies offer "drag-and-drop" website building apps like Weebly, Wix, Elementor for WordPress, etc. that provide service for users to launch a new website in minutes.
While deciding on such programs, it is very easy to be lured by the most aesthetic template or the most economical one without analyzing the way it might fit your business objective.
A website must be attractive, but also be efficient enough to convey the purpose to the end-users.
Having to resort to templates that lack essential functionalities, and that allows little customization will be a detriment to the goals you set out to achieve with the help of a new website for your business.
3. Content Quality
Quality of content displayed on a website is always the number one ranking factor for search engines like Google.
Yet, website owners frequently spend thousands of rupees to build a beautiful, sleek site and then treat the actual writing as an afterthought. This affects a lot not only to search results though, as it is the number one factor to engage visitors & increase conversion rates.
To determine if your content is high enough in quality, look no further than your bounce and click through rates for visitors. This will clearly show if people are viewing multiple pages of your website and taking actions on-site or leaving quickly.
Bottom line: When creating a website, give similar importance to the quality of your content same as given to building attractive website.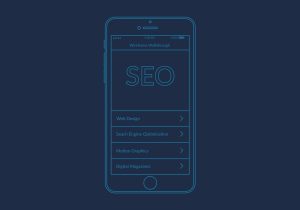 4. Overlooking SEO Content
In today's search centric world, having a SEO backed website can be the biggest advantage for the site. While customizing websites, research must be done into customer demands and the services must be tailored accordingly.
SEO strategies involve using phrases or groups of words in the content that enable the site to rank higher on the search engines. It improves sales and allows plenty cost benefits.
However, a site not optimized for search can lead to your website to remain lost amidst a sea of other poorly constructed sites.
Websites that look attractive, yet simple and easy to navigate at first glance inevitably draw in more customers.
Popular web development companies in Hyderabad, Talangana, India look to incorporate all the necessary elements required to make a website that would stand out and be constantly updated with newer innovations.