SEO Process and Philosophy – Web Gen World
At Web Gen World , we use a universal and holistic approach to Search Engine Optimization.  In our SEO Process we look at the "big picture" and take into account the overall goals of the website. By doing so, we develop plans that support those goals.
We are a very results orientated group and strive to produce the best possible results for you. We are very transparent with what we do, and aim to provide the best quality customer service in the industry. We will work closely with you in order to meet or exceed your highest expectations.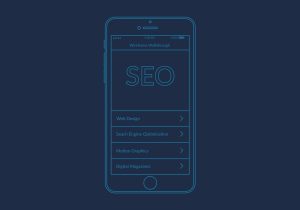 The Fundamentals of SEO
 The big search engines provide the traffic for any website. SEO is the process by which your website becomes competitive to receive the most relevant traffic. This traffic is generated when potential customers type the keywords you targeted into a search engine and your website is one of the first links they see and click on.
The following is a list of typical procedures and techniques someone implementing Best SEO Services for your website will do:
Keyword research & competitor research: Doing research into which keywords are frequently being searched in your local will allow you to target a specific audience better. Choosing the right keywords allows you to properly structure the content of you website.
Analytics setup and review: Google Analytics will help you keep track of your SEO progress, growth, trends, and locate problems. Another handy feature is that it allows you to see which keywords are bringing in the most traffic to your site.
Link building campaigns: Finding links that are of high quality and linking them on your website will allow for the search engines to view your website as having a higher authority than those websites who do not have good backlinks. Quality AND quantity are both important here.
Social media campaigns: SEO and marketing often overlap. Social media campaigns are effective for both strategies. Social media campaigns, like SEO, must be tailored to the audience you wish to target if they are to be effective.
Search engine ranking report: in order to receive the most traffic to your web page, you need to rank as close to the top spot on the first page as possible. In order to do so in a timely manner, a report of keyword rankings is necessary. This allows you to tailor your SEO approach.
Repeat with keyword research: As your website gains more and more traffic, the keyword reports will help you change or add keywords depending on search trends.
Website Audit, including:
Meta Tags: Title tags, Meta tags, page copy, page title, and alt attributes: Utilizing things such as images, keywords in titles and content, and Meta descriptions, allows your page to improve its rankings right away.
URL structure: Your URL should make sense to customers, and could use some of your targeted keywords in the title. They also should be easy for search engines to crawl based on the title alone.
Navigation structure: The structure of your navigation should be clean, steady, and organized. This key for SEO, usability, and conversion optimization.
Duplicate copy check: Repeating the same content on many pages can negatively affect your rankings. If this is happening, or other websites are copying you, fix it ASAP.
Multi-variable testing: Testing is very important to finding the right approach for your specific case. Finding the right approach will give better conversion rates and traffic. Testing also gives you real-time results to help you find the right approach.
Backlink review: As previously mentioned, backlinks are a very important tool for successful SEO campaigns. Once you have good backlinks, regularly check to make sure that these links are still active and can still provide positive support to your website. Links that go bad or have engaged in questionable activities can negatively affect SEO rankings. Also, it could be beneficial to research which backlinks your competitor uses to use them as well.
Why You Need SEO?
 Your online marketing strategy needs to be up to date based upon the ever-changing online traffic sources. This can be done through research on social media websites and new search engines, researching and developing SEO techniques, and keeping up to date with news.
SEO by itself cannot get you the business you want. Professionals must also have knowledge in website design, copyrighting and social media outlets and campaigning.
We have developed a systematic questions list that we ask our clients in order to create a logical, efficient and profitable SEO campaign that achieves or exceeds its objectives:
1. Website Audit – Assess Current Situation
If you installed web analytics software, what is it telling you?
What SEO work have you done before and the results?
What keywords – both paid and unpaid – are driving the most/high quality traffic to your site?
What is your Click through rate and Conversion rate?
What are keywords you should rank for? We perform an extensive keyword research analysis for you
What are your current keyword rankings and how much traffic are you receiving through them?
What keywords do you want to optimize for?
2. Determine SEO Campaign Objectives
Who are your competitors?
What keywords are they currently ranking for? How much traffic are they receiving?
What is the strength of their site (Domain Authority/Page Authority/Page Rank)
How well can you rank vs. them in the short, medium and long term?
What are the right keywords for the medium and long term?
What is the potential amount of business your website could generate?
What specific or measurable objectives  should we set?
3. On-Page Optimization
What parts of the website can we change to increase your rankings?
How are your Titles, Meta Tags, Domains, Permalinks, and content?
Do you need to build new landing pages for SEO? Is there enough content?
Are important social media aspects built in? (Facebook, Yelp, Instagram, Twitter, etc)
How is your keyword density?
What on-page optimization grade will SEO Moz give you? (We make sure its an A)
Correct use of rel=canonical?
Crawler/bot Accessible?
What are the link structures of your internal and external links?
Images and optimized alt attributes?
4. Keyword Competitive Analysis and LSI Analysis
What is your keyword difficulty score according to Moz and Spyfu?
How authoritative are the top ranking results?
What LSI (Latent Semantic Keywords) keywords are driving traffic to your competitors?
What LSI keywords should we target and how should we target them?
How much traffic would the LSI keywords produce?
5. Off-Page SEO – Promote Your Website and find Links
Who is linking to your competitors?
Can we get links to the same high authority sites?
Who else has high quality relevant websites or blogs that we could get a link from?
What generic or specific website directories could we get a link from?
Pay for links from quality directories like Yahoo Directory?
6. Measure and Refine Approach
What changes did you experience in your rankings?
How did your traffic or conversions change?
What worked well and what did not?
Which keywords were not performing as expected?
How much more juice do we need to do in order to meet your objectives?
So what are you waiting for? Get started with us today just by dialing +91 – 9000748471 or email us at ahmed@webgenworld.com. Watch your traffic and sales skyrocket today!
We are The Best SEO Company in Hyderabad India.