Are you planning to start your dream e-commerce project?
In this article, you will learn about best eCommerce platforms for startups to build an eCommerce website based on their features, performance, ease of use and value. Compare and choose the best e-commerce platform that suits your business plans.
What is E-commerce?
E-commerce or electronic commerce, refers to the electronic buying and selling of goods or services over the internet, and the supply chain management, electronic data interchange, internet marketing and electronic funds transfer to execute these transactions. The benefits of e-commerce include  availability around-the-clock, speed of access, easy accessibility, wide availability of goods and services, and international reach.
 Features of eCommerce
The main features of an e-commerce platform are to make a business more engaging and user-friendly.
Content management capabilities
Promotion and discount code tools
User-friendly navigation
An easy-to-use checkout
SEO code and layout
Reporting tools
A  blog or articles section
Multiple payment options
Email marketing integration
How to choose the best e-commerce platform?
An eCommerce platform is a software application that helps online businesses to operate and manage their website, sales, and other day to day operations.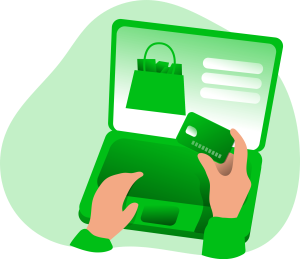 Best eCommerce Platforms for Startups
1. WooCommerce
2. BigCommerce
3. Shopify
4. Volusion
5. Magento
6. Weebly
7. SquareSpace
8. BigCartel
Pro's  & Con's of Best eCommerce Platforms To Build An eCommerce Website
1.  WooCommerce
WooCommerce is the most popular e-commerce platform that needs no introduction. It's a free WordPress plugin designed and developed to turn any website into a e-commerce store. There are  unlimited  good free themes. However, few plugins are charged.  You can  also convert your WordPress based Woocommerce single store into a multivendor marketplace by adding a free plugin like Dokan. Install  WooCommerce, fix your settings and add your own product. Those  who are unfamiliar with WordPress may  struggle with buying , hosting,  WordPress installation, setup of theme and plugins.
Pros
Woocommerce has lots of features such as
WordPress is the best platform for SEO content management.
WordPress experts available
Flexible platform for all sort of businesses
Large variety of plugins and themes
Fully customizable
1-click selling and shipping
Shopping cart that serve really well.
A secure  and reliable payment gateway
Plugins available for integrating payment gateways, social media, marketing and many other integrations
Cons
Good hosting can be expensive
Multiple plugins can cause conflicts
Few WordPress themes are expensive
Troubleshooting
Integrating some features to make it more user-friendly can require additional investment
Lack of scalability
2.  BigCommerce
BigCommerce is a best eCommerce platform for startup of an eCommerce or who want to expand their  business operations to include online orders. Its search engine makes it ideal for larger retail brands. Its available tools and exclusive software are suitable for crafting best eCommerce website design.
Pros
Customizable templates to design, sell and  market your product
SEO friendly Performance
Excels with multi-channel selling
Fantastic Theme Designs
Can be used as a pure SaaS solution
Drag and drop files to fit right into the pages and templates
multiple payment methods, custom shipping
a broad community of designers and developers
Cons
Inconsistent speeds in consecutive studies
Gets expensive for high volume stores
Cart abandonment isn't on entry plan
Very  few templates are free
No 1-click Selling
3. Shopify
Shopify has become one of the best eCommerce platform. Online stores can be easily  setup even by the website development  beginners with Shopify's drag and drop interface. It is the best platform for selling if you are using Facebook or Instagram marketing. It is easily customizable for website development without any programming. It has numerous apps, plugins store management and shopping cart functions.
 Pros
Easy Setup
Lighting fast load time
1-Click selling
more than one hundred templates
Allows multiple channel and social selling
Themes with variety of designs
Cons
Weak ranking  in SEO
Unable to customize the checkout process
Apps can become expensive
Web developer is needed for advanced features
Not helpful for a large store with many products.
Paid themes are expensive
Pricing is based around stages of business
4. Volusion
Volusion is the best ecommerce platform to set up a store within minutes and edit it whenever required.  It has an easy website builder with drag and drop option and in-page editing. It provides step by step learning materials to build your store and grow your online business.  It has free themes and many premium themes.
Pros
Nicely structured dashboard
Great flexibility with Sitemaps
Built-in subscription/recurring payments
SMB friendly
Good help center
Clear inventory and marketing system
Cons
poor URL structure
slow SaaS platforms
No built-in blogging functionality
WordPress and a plugin or other means are required to connect the blog to your store.
5.  Magento
Magento is the best ecommerce platform for expanding small  e-commerce companies into larger ones. Magento is a self-hosted ecommerce system, downloading it and simply taking it. All the hosting costs and set-up efforts are your sole responsibility. It has flexible features and cloud commerce so it grows along with your  business needs. Mostly, all the large brands use Magento. Extensions and themes  can also be used to increase the functionality of your platform.
Pros
Scalable and highly customizable
Strong SEO
1-Click selling
It has a product and payment platform
Having many features
Many  users and community with network of experts
Flexibility  to choose where you want to host the software
Cons
Themes are expensive.
Development Skills are required
Virtually no support.
Needs enough  memory  and to perform well
6. Weebly
Weebly is one of the largest platform to build eCommerce website.  It  is easy to start your eCommerce website, customize with design templates with drag-and-drop features making it perfect for those with little knowledge of eCommerce and websites.. It also offers a code editor for the experienced.
Pros
Easy-to-use
Mobile-friendly
Free and affordable plans
A variety of pricing plans
Cons
Weak SEO
Lacks integrations
Some features are basic
7. Squarespace
Squarespace have become the go-to sponsor for every popular podcast on the web. It is like the new WordPress with easy to build features, easily accessible to anyone and customizable. It is focused from the beginning towards brand building and selling. It has all the basic features  expected from an e-commerce platform arranged on the side menu and drag-and-drop feature and  have templates and design capabilities.
Pros
Easy To Set Up
Great For Simple Stores
Great Designs
Great  SEO tools
Access to marketing and other analytic features
calculation of shipping rates
Integrates with Ship-station and ShipBob
Cons
No marketing automation integration
No app store for more features and functionalities
No extensions to install
Complicated back-door coding to slog through.
Lack of features
Limited payment processors
Integrates only  with very few third-party tools
8. BigCartel
Big Cartel is simpler ecommerce platform designed  for e commerce services and smaller e-commerce businesses made with artists and creatives in mind to sell their work.  It  is easy to set up and launch an online store without any previous web experience, allowing the artists to focus on their creative side. Other platforms can be customized but will often have too many features that just aren't relevant for a person who is selling their work on their own. It has a free version with five products limit and goes up from there, so you can monitor how many things are being sold and maintain your budget.
Pros
Easy to set up and use
Affordable
Mobile-friendly
Customizable themes
Google Analytics
Inventory and shipment tracking.
Cons
Limited number of products
Limited features and scalability
You can also read Why Retail Store Owners Should Build An eCommerce Website in 2023?
Contact Web Gen World To Build An eCommerce Website For Your Business
Contact WebGenWorld for Best eCommerce Web Designing and eCommerce SEO Services in Hyderabad India. "Web Gen World" is one such web service provider which understands your specific needs, tailor the services accordingly and presents you with a unique approach towards creating websites.